Home
Managing Financial Stress & Restructuring in Higher Education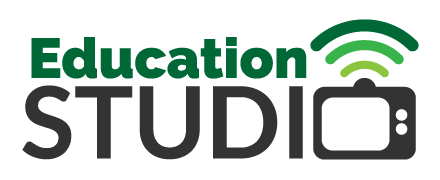 06dec2:00 pm4:30 pmFeaturedManaging Financial Stress & Restructuring in Higher EducationA Roadmap for Governors and Senior University Managers
Event Details
Thursday 6th December
|
14:00 – 16:30
Eversheds Sutherland, 1 Wood Street, London, EC2V 7WS 
Financial Stress is nothing new for universities and can arise for a number of reasons from a range of different sources. Today Higher Education finds itself facing a plethora of financial pressures which could be accelerated by the forthcoming Post-18 Education and Funding Review all of which need to be anticipated and prepared for.
This specialist programme will explore financial and strategic planning in higher education and will be streamed live online to university and college management teams around the UK and will subsequently be available to view on demand.
This programme will take participants through an informed discussion with a panel of experts on how stress and failure might arise. Are some institutions really "a single policy change away from collapse" or is this hyperbole?
The programme will help participants and viewers to understand how universities can be set up to provide the maximum number of options to help protect themselves and their students and how to avoid a more serious, potentially unrecoverable failure.
What structures and strategies should a prudent board of governors and management team have in place to be ready to deal with a range of challenging futures?
What are the realistic risks of failure in UK higher education and how can it be recognised, prevented, mitigated or managed?
Join us online or in person on Thursday 6th December 2018 to discover the answers to these pressing questions.

Speakers include:
Glynn Stanfield
Partner & Head of UK Governance and External Relations practice and International Education practice, Eversheds Sutherland (International) LLP
Chris Hale
Director of Policy, Universities UK
Julie Mercer
Global Industry Partner, Deloitte
James Clark
FA – Restructuring Services & Director, Deloitte
Neil Stewart
Editorial Director, The Educaton Studio
This programme will feature a panel of experts pool their experience to lead Vice-Chancellors, Governors, Principals, Directors and Senior HE Management Teams through a thorough examination of the stress tests, the risks, the choices and the mechanisms that need to be put in place to be prepared for financial stress and restructuring in Higher Education.
A programme for Governors, Vice-Chancellors, Directors of Finance, Strategy and Business Development, Senior Management Teams and Industry Regulators.

Purpose of the Programme
To achieve the widest possible access to undiluted expert presentations live and on demand for time poor senior executives.

To provide informed and detailed information to university governors and leaderships on financial risk management and best practice.

To examine what governors and HE managers should look out for and question: early warning signs or trouble ahead ; options and structures to put in place.

To explore which duties and responsibilities lie where between management, governors and boards – what actions can be taken and what routes and support are available?

To speed up the preparation and response planning at a time of financial pressure.

To add informed benchmarking to the arrangements universities and HE are expected to have in place for financial distress and the protection of students.

To map the implications and obligations on accountable HE managers and governors

To build understanding of the need for decisive action to protect students on course.




To explore what happens when things start to go wrong:


o What are the signs of distress?
o Who triggers an administration – HMRC? A bank with a bridging loan and first call on assets, a builder or contractor not paid? Landlords – with leases like Debenhams when it seemed a good idea to have a signature building on a high street?
o Who do you call – the Office for Students, your lawyers, your accountants?
o Is there a higher education version of the USA "Chapter 11 protection, a Creditors Voluntary Agreement in the UK or the NHS Trust Special Administrator?
o What is the role of OFS and what powers does it hold?
o What obligations are there to undergraduate students, post graduate taught students and research students?
Our expert line up of speakers will explore these and other questions raised by the audience on the day.

Programme Running order
Hosted by Neil Stewart, Editorial Director, The Education Studio.
14.00: Signs of stress – stress testing your institution
What to watch out for and act on
Who is watching – reporting requirements.
The anatomy of failures and miscalculations
Getting to the edge.
Distress Sales and closures
Avoiding administration
14.30: Preparations for a transfer
Having student dispersal plans in order
Order of creditors – students and debentures first?
Staff and suppliers – TUPE and non student issues
Local community – anchor institution impact
What is protected in law and legislation?
What is of true value?
15.00: Refreshment break
15.30: Roundtable discussion
Anatomy of insolvency.
Where it starts and how it might start.
The administration trigger
How to avoid it.
How power changes
Who is in charge
What roles come into play
16.00: 
Hindsight on strategy
What preparation protects students?
Preserves sector value and reputation
Meets Expectations of financial management
Meets Expectations of University leadership
Understands personal liabilities and risk
Comprehend Market failure or management failure
16.30 Close
Online participating teams and viewers will be able to send in questions before and during the live stream.
The Programme will then be available On Demand for those who cannot make the live stream.

Who should participate and view this programme
Chairs of University Governors,

University Governors

Vice-Chancellors

University Secretaries & Legal managers

Finance Directors

Pro-Vice-Chancellors

Student Union Presidents and Managers

Directors of Estates

Directors of Strategy

Directors of Policy
Delegate Fee to attend and participate in person £230 + VAT
Live Stream & On Demand Online Access for your whole organisation £350 +VAT

Organizer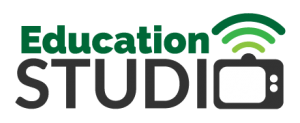 Eversheds Sutherland1 Wood Street, London EC2V 7WS