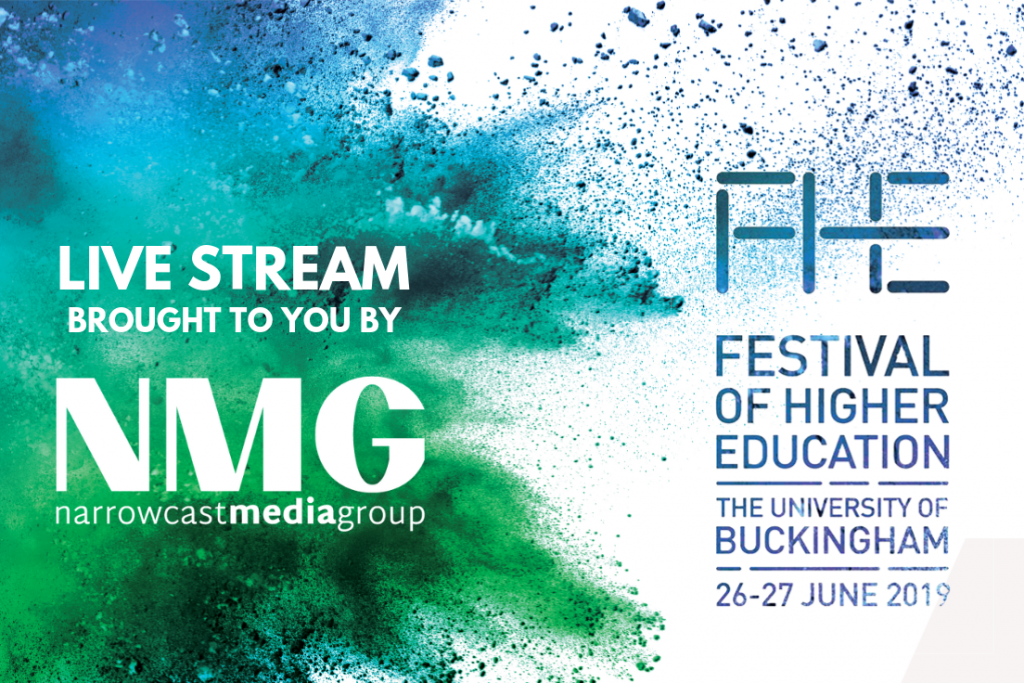 THE UNIVERSITY OF BUCKINGHAM
2

days /

60

speakers
Live & Online
26 – 27 June 2019
Hear the sector's most influential speakers respond to the Augar review of post-18 education
Explore the key business and management dilemmas and choices for Universities
Discover the latest government policy and public issues facing universities
Examine the content and philosophy of UK Education, arts and curriculum futures and AI
Define the role of universities in the UK and internationally
Consider alternative higher education routes and delivery – apprentices to masters
Speakers include:
Mary Curnock Cook OBE
Former Chief Executive of UCAS
Sir Michael Barber
Chair, Office for Students, the higher education regulator for England
Amanda Spielman
HM Chief Inspector of Education, Children's Services and Skills & former Chair of Ofqual
Nick Hillman
Director of HEPI
Sir Anton Muscatelli
Principal and Vice-Chancellor, University of Glasgow
Chris Skidmore
Minister of State for Universities, Science, Research and Innovation
Michael Ignatieff
President and Rector of Central European University
Anne-Marie Canning MBE
Director of Social Mobility and Student Success, King's College London
Rod Bristow
President, UK & Core, Pearson
Emran Mian
Interim Director General, Strategy and International, Department of Education
Mike Buchanan
Chief Executive, The Headmasters' and Headmistresses' Conference (HMC)
The Lord Kerslake
Chair, UPP Foundation Civic University Commision
Dr Joanna Williams
Head of Education and Culture, Policy Exchange
Rt Hon David Laws
Executive Chairman, Education Policy Institute
Sir Michael Tomlinson CBE
Former Chief Inspector of Schools, Trustee The Baker Dearing Foundation
Chris Ramsey
Headmaster, Whitgift School
Alistair Jarvis
Chief Executive, Universities UK
Dr Gary Gates
Senior Vice President Global Business, Pearson
Professor Liz Barnes
Vice Chancellor and Chief Executive, Staffordshire University
Chris Millward
Director of Fair Access and Widening Participation, Office for Students
Professor Andy Westwood
Vice Dean, Manchester University
Paul Feldman
Chief Executive, JISC
Sarah Fletcher
Headteacher, St Paul's School for Girls
Andrew Jack
Global Education Editor, Financial Times
Higher Education has never been under such scrutiny in 50 years. Here's how to respond.

Can't attend in person? Watch online instead
Can't attend? Need to hear the debate? Need to refresh your team's thinking? Need to engage staff and students?
Buy an online licence and get a live stream of the festival presentations and the full on demand box set of videos for your institution and staff – join the digital age.
Making the live Steam and on demand video box set work for you and your team.
The flipped classroom for higher education management
This flagship event falls at a critical but extremely busy time for higher education and school leaders.
Diary Clash? Reducing your carbon footprint? Can't attend the full two days? Budget pressures but need to keep yourself and your team up to speed with developments?
You don't need to miss out. Drop in live or catch up later on demand.
Step 1: Buy a Festival of HE Online Licence (the on demand video box set is included).
Step 2: Book a Festival of Higher Education screening room with screen and internet connection for the 26th and 27th June.
Step 3: Tell your team to put it in their diaries and circulate the live stream agenda (nominate someone to lead and send reminders). Promote dip in/dip out for the speaker(s) they want.
Step 4: Book Tea Coffee, Water, Biscuits and Cake (optional!).
Step 5: Have a great time on the 26th & 27th picking up new ideas and insight – appoint someone to summarise thoughts from the day(s).
Step 6: Circulate the on demand video box set available shortly after the event and use chosen sessions for management and academic discussion (you know how the flipped classroom works).
Don't miss out on the insight, nuance and case studies of the best thinking on UK Higher Education.
What can you expect from the Festival of Higher Education?
Festival of Higher Education 2018 from Narrowcast Media Group on Vimeo.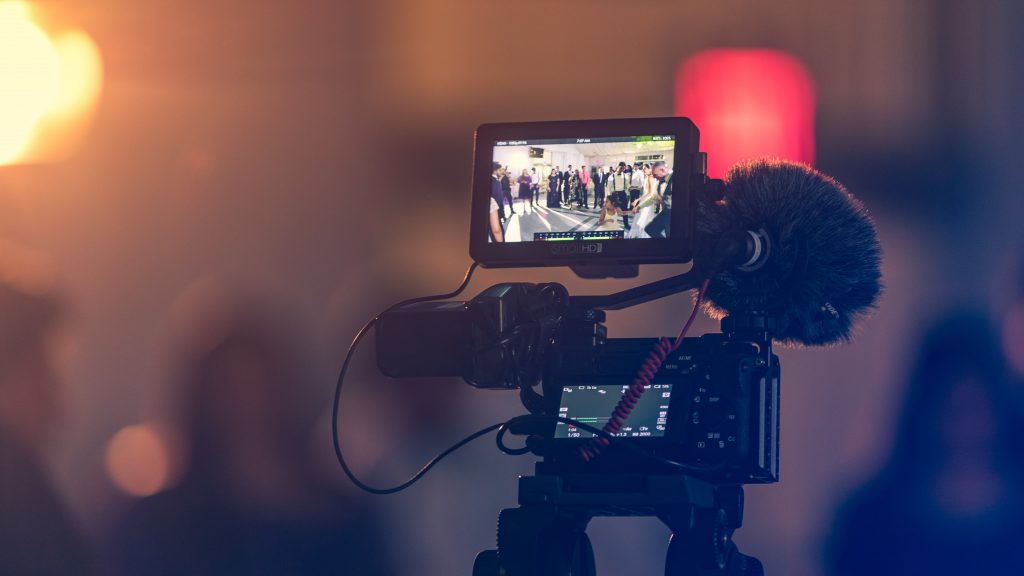 Narrowcast Media Group and the Education Studio are filming the Festival of Higher Education and streaming it live online for the University of Buckingham.
The videos from the conference will be made available in a video box set to view on demand shortly after the event.
Purchasing a licence to watch the live stream of the festival programme saves you time, money and reduces the carbon footprint associated with attending an event.
Plus it allows you to share it with your staff and students across your institution.
The live stream and on demand video box set is a smart cost effective way of sharing key presentations and debating points with your wider team at a time that works for you.
A live stream and on demand video box set viewing licence available to use with ALL your staff and students costs just £395 + VAT.
To find out more about Narrowcast Media Group and the filming, live streaming and distribution services they offer please visit their website here.