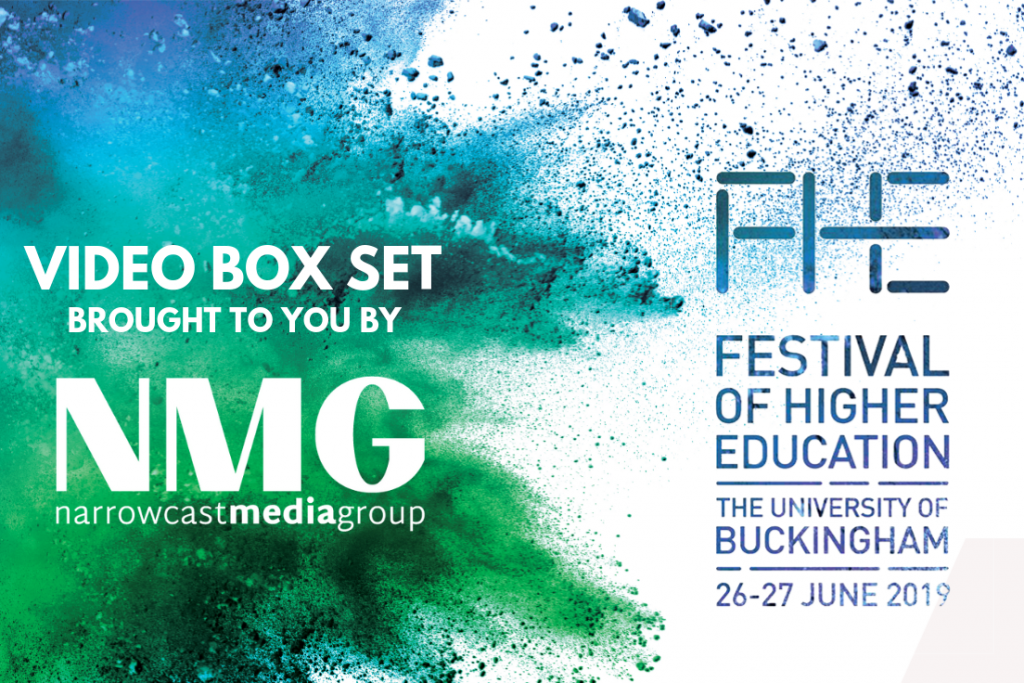 The Video Box Set of the Festival of Higher Education 2019 is now available to watch on demand.
The 4th annual Festival of Higher Education at the University of Buckingham took place on Wednesday 26th and Thursday 27th June 2019.
This event brought together the leading minds from the education sector to dissect the major issues facing HE. Join us as we navigate a sector that is evolving like never before.
Watch highlights of the Festival of Higher Education 2019 here:
N.B. We advise using Google Chrome (PC) / Safari (Mac) as your browser of choice for playing video.
Themes covered in these presentations include:
• The future of HE • Q & A sessions with the Universities Minister and Ofsted Chief Inspector • Mental health and wellbeing in education • Widening participation in universities • The HE sector post-Brexit • Fair and transparent admissions • Freedom of speech • The role of an Arts curriculum • Decolonising the curriculum • Alternative routes and delivery modes •
> View the full festival programme here.
So much is changing in the university world: technologically, politically, socially and financially and this is a great opportunity to learn more from HE's leading practitioners to help with shaping all our futures.
Held at The University of Buckingham's beautiful town centre campus, the festival was filmed and streamed online for the first time this year by Narrowcast Media Group.
These presentations will appeal not only to academic staff but also to students, administrators and managers in the HE and FE sector and teachers/advisers in secondary schools who are looking for new insights into how the sector is changing and what it might look like, well into the future.
If you would like to catch up on last year's festival you can access all of the recorded presentations here.
If you have any questions regarding the video box set from this event please contact Paul Rushworth on +44 (0)7709 145 234 or email paul@narrowcastmedia.co.uk.
To find out more about Narrowcast Media Group and the filming, live streaming and distribution services they offer please visit their website here.