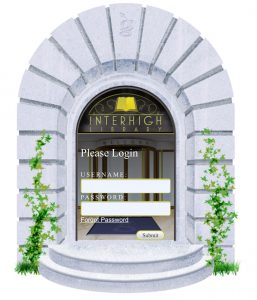 Alternative forms of secondary education are becoming increasingly popular.
In 2016, 48,000 pupils in England were educated outside the mainstream system. One of the most recent developments in alternative higher and further education has been the growth of online learning. We look behind the virtual walls of the UK's first independent online secondary school InterHigh.
The birth of InterHigh
The UK's leading independent online secondary school and sixth form college began life in 2005 with just 23 pupils enrolled. It now teaches the full UK curriculum to over 1,000 students worldwide. Former secondary school teacher Paul and his wife Jacqueline Daniell, set up InterHigh from their converted cottage in Powys, Wales. It followed Paul's experiences working in the mainstream education system, teaching at comprehensive schools. Paul, who is now InterHigh's head teacher, quickly realised that the 'one size fits all physical school system' was not suitable for everyone.
"I saw pupils struggling with the style of learning and the hustle and bustle of secondary school life," said Paul.
"The amount of teaching received was also reduced considerably due to disruption and discipline issues."
Following extensive research, Paul helped to develop a revolutionary online teaching model, aimed at providing a more flexible personal education and InterHigh was born.
Who studies at InterHigh?
InterHigh's flexible and inclusive teaching model and the fact that it has no catchment area, opens it up to a wide range of pupils from victims of bullying or those who are unable to settle at mainstream schools. Sporting prodigies, actors, singers and dancers who need to travel and fit their studies in around their training and performances also benefit from InterHigh's online accessibility. It also teaches pupils of ex-pat families living abroad and foreign students who want to study the British curriculum. It has also been found to benefit pupils with health issues such as autism, who can thrive as they are able to study in a familiar environment without distraction from home.
What is taught at InterHigh?
InterHigh teaches the full UK national curriculum from Key Stage 3, right the way through to IGCSEs, AS and A-Levels. There are also additional vocational and specialist training courses available too.
All teachers at InterHigh are qualified secondary school teachers with vast experience of teaching in more traditional schools and online. Class sizes are kept to a maximum of 18 pupils up to IGCSE and 15 for A Levels. The thinking behind this approach is that each pupil has more than enough attention whilst being able to collaborate and engage with their peers.
InterHigh also says that its online status means less time is spent dealing with the time-consuming disruption and behavioural issues experienced in a more traditional classroom setting. Staff can therefore fully focus on teaching for the entire lesson with minimal interruption.
On most days, pupils study no more than two subjects. The aim is to help pupils consolidate learning and give them more energy to do homework, sport, part-time jobs or extra-curricular activities. All lessons are recorded and archived, and pupils can access them 24/7 online, prepare for exams and homework.
InterHigh's flexible and inclusive teaching model suits pupils with a diverse range of needs from all over the world. InterHigh is used by children that are sporting prodigies, actors, singers and dancers who need to travel and fit their studies in around their training and performances. It also teaches pupils who have health issues such as autism, victims of bullying or those who are unable to settle at mainstream schools.
The death of the school run
InterHigh has the same features and functions as a physical bricks and mortar school, yet with some subtle differences. The stress of the dreaded school run and the mad scramble to get up and out the door on time is a thing of the past for InterHigh pupils and their parents. Pupils login into lessons via their computers or laptops and access their own private control panel from which they can navigate their way around the whole school, checking their own personal timetable, school noticeboards and other features including real-time, interactive, live lessons. In fact, pupils can sign in to school anywhere where there is an internet connection.
How it works
Once logged on, pupils are greeted by teachers. Lessons are just like traditional lessons, enhanced with engaging online content. Pupils wear headsets and can hear and see the teacher. They communicate with each other via voice, text, whiteboard, notes recordings, presentations, screen sharing and co-web browsing. InterHigh says because most pupils have decided to study at InterHigh, they want to learn, making for great teacher-pupil relationships, with a friendly and supportive atmosphere in its classes.
Teachers constantly monitor pupil interaction and respond to general questions or privately to individual queries. Before the end of the lesson, the teacher sets the class homework. The homework has to be completed and uploaded to the school's learning platform. This does away with the need to email any completed homework and keeps it safe on the school databases where the relevant teacher can see the completed homework, mark it and then leave a short report for feedback.
Extra-curricular activities
Although there are no school sports teams, outside of the classroom, InterHigh has its very own online library and pupils can enjoy a range of clubs, societies, seminars or catch up with friends in the common room or on the school's own social platforms. There are also organised school trips and study weekends for pupils and staff throughout the year.
A good grounding for Further and Higher Education
InterHigh has found that its style of independent supported learning prepares pupils for Further and Higher education. Many of its pupils make rapid progress with some younger pupils taking A-Levels earlier and on average, our students go on to graduate with an upper second-class degree or higher at university.
The future
InterHigh's growth demonstrates the need and demand for alternative forms of education provision within the UK. Whilst it doesn't seek to replace mainstream schools, it certainly has its place and shows a fascinating insight into what secondary and further education landscape could look like.
This potential has been recognised by investors and in 2015, InterHigh was acquired by Wey Education Plc for just over £750,000. It has been floated on the stock market raising funds which have been pumped back into the school. Wey Education Plc plan continued investment in its portfolio, including InterHigh, and plans to increase the number or courses it offers, its size and reach abroad.