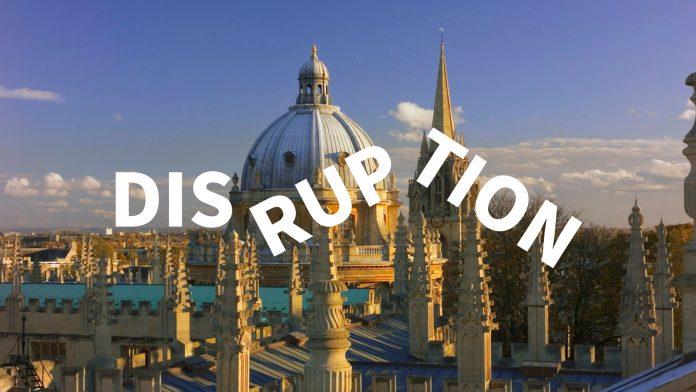 Every conversation today seems to be about the disruptive forces reshaping our lives, habits and careers – the high street vs Amazon, skilled workers vs robots, artificial intelligence vs human insight.
Disruption comes from every angle and the Higher Education sector is not immune from this trend.
Although still largely state sponsored and shaped in the UK, universities face disruption from almost every angle, including from among their own number. If you can have a disruptive Vice Chancellor then Sir Antony Seldon, VC of the University of Buckingham might well jump into the mind of many.
Sir Antony will be taking the sector through a full scale rehearsal of the issues raised below at the Festival of Higher Education in Buckingham on 13/14 June. We will be at the festival recording the key presentations and conducting interviews with sector leaders.
The UK university settlement is broken – built in the Labour years and supercharged by the coalition's tuition fee increases; it was broken on the anvil of the last general election. But its own contradictions and failure to respond to demands for change and diversity of provision certainly contributed. What should take its place is not yet settled and the problem is not going away.
While universities were insulated from the worst of austerity – not a popular view I know, but true – they have found themselves sharply threatened by the fall out from Brexit. The same Brexit fog that has distracted attention away from a range of other challenges which are also working against the current university model.
The Prime Minister's review of fees and funding is being conducted amidst the most visceral public questioning of the utility of higher education in a generation. Fairness of access, quality of teaching, connection to civic life, relevance to career, return on investment and student debt are all being questioned. Everything you thought universities did well is now being contested and put up for debate.
There will be some that hope higher education slides through this parliament with minor amendments while Westminster are distracted by Brexit and other policy problems facing government. But I would not count on it.
In a softly lit room in Portcullis House at the House of Commons last Wednesday I listened to Professor Robert Ford, a political scientist from Manchester University dissect the voting patterns at the last election. University towns, non university towns, and highly educated voters were front and centre.
One party (Labour) believes it won votes for its disruptive university policy, the other (Conservatives) believes it suffered because of university and higher education votes and universities need disrupting if they are to win again.
Both want change and both sets of change break the current settlement.
Neil Stewart
Editorial Director, The Education Studio